AIWiseMind AI Auto Blogging and YouTube Video Autoblogging Review
AIWiseMind's Distinct Advantages
Personal Review: AIWiseMind AI Auto Blogging and YouTube Video Autoblogging
Hey, what's up, guys? It's me, the no-code Dad, aka beautiful Savage, back with another exciting review! Today, I want to share with you my experience using AIWiseMind, an incredible AI-powered tool for content creation and affiliate marketing. This is my affiliate link and may make a small profit if you use it at no cost to you, so please use it. Consider all links affiliate links.
First of all, let me tell you, this thing is a Banger! If you want to dominate the internet with AI campaigns, you've got to check out AIWiseMind. I've been using it, and the results are mind-blowing.
What sets AIWiseMind apart is its unique approach to content generation. Unlike other AI tools, it crafts comprehensive and engaging articles using sequential prompts. The content is top-notch and fully optimized for SEO, and Google loves it!
I've been in affiliate marketing for a while now, and I trust the guy who built this app. That's why I feel comfortable using it and even promoting it as an affiliate. So yes, I'll drop my affiliate link below. If you use it, I'll get a commission, and I'd appreciate it if you support me.
The best part is that AIWiseMind allows you to put your Amazon links and search queries right in the articles. I scraped a bunch of Forex books off Amazon and put them in my Forex account. Guess what? They're already indexed and ranking, bringing traffic to my brand-new site. It's insane!
What amazed me, even more, was that the articles generated needed no editing. Seriously, the quality is on point! Plus, it's all legal by Amazon, and you don't need to mess with Amazon API. Add your Chat GPT API key, and you're ready.
The speed is wicked fast, and I use Hostinger for everything. It's super cheap, and I've been using it for a long time. If you're interested, I'll also drop my affiliate link for Hostinger below.
I've used dozens of builders, but AIWiseMind is hands down the best AI website builder out there. It's so easy to use, and you can pump out hundreds of articles with different links and websites. The possibilities are endless.
Now, I won't give away all my niches, but let me tell you, this niche is super packed. If you want to compete with me, you've got to bring some serious black cat techniques to the battle. But hey, AIWiseMind has got your back with the quality it delivers.
The articles generated are fully linked back, with your affiliate links placed strategically. It's seamless and drives traffic directly to your Amazon affiliate links. How cool is that?
Features and Capabilities
Autoblog Site Wizard
AIWiseMind offers a Site Wizard to simplify the creation of new WordPress websites. It sets up essential pages and categories and installs primary WordPress plugins. The best part is that each page created is tailored to your specific niche, ensuring a personalized touch.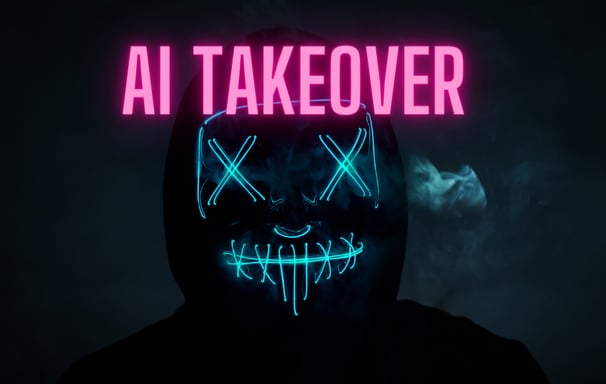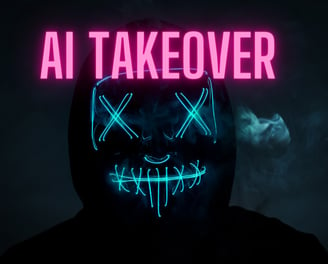 Autoblog Content Editor
For those who want more control over their content, AIWiseMind provides a fully-equipped content editor integrated into the dashboard.
Update and Sync
Manage content effortlessly from a unified dashboard. AIWiseMind updates and synchronizes existing posts across all platforms with a single click.
Article Management
The intuitive dashboard offers a comprehensive overview of all created content, simplifying content management.
Share Articles
Easily share draft articles with clients or customers through a unique, non-branded link for seamless reviews.
Download Articles
Download articles as TXT files in HTML format, allowing you to use or sell them as needed.
Multi-Language Support
AIWiseMind supports content output in various languages.
Internal Linking
Boost your site's authority and rankings by automatically linking out to existing posts on your WordPress site.
YouTube Posts (Coming Soon)
Sync your website with YouTube channels and create high-quality articles based on the videos. The owner, Chris also previously built YT Evolution, which autoblogs your youtube videos to websites.
AIWiseMind Pricing
AIWiseMind offers various pricing tiers to suit different needs and article volumes:
BASE: $12/month - Create up to 500 articles/month.

ESSENTIALS: $37/month - Create and post up to 100 articles/month.

STANDARD: $67/month - Create and post up to 250 articles/month.

BUSINESS: $97/month - Create and post up to 500 articles/month.

PROFESSIONAL: $197/month - Create and post up to 1,250 articles/month.

PLATINUM: $297/month - Create and post up to 3,000 articles/month.
Please note that these prices do not include OpenAI costs.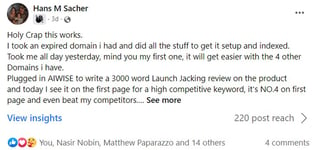 Connect Sites
Integrate your WordPress websites with AIWiseMind for seamless content publishing and editing. The intuitive dashboard allows real-time updates across all your connected sites.
Site Groups
Organize your WordPress sites into groups for easy management. This feature is perfect for executing targeted campaigns with exclusive content for specific niches or private blog networks.
Auto-Embed Media
Enhance your content by effortlessly integrating relevant YouTube videos and images into your articles. This not only boosts engagement but also improves SEO optimization.
Content Customization
AIWiseMind allows you to customize your content, choosing narrative perspective, tone of voice, language, and desired word count (between 800 to 3,000 words).
GPT3.5 or GPT4
Select the AI model you prefer - GPT3.5 or GPT4 (if your OpenAI account is approved). AIWiseMind offers a flat monthly fee, with no hidden charges on top of your OpenAI costs.
Content Scheduler
Automate content creation and posting to your WordPress sites with the Content Scheduler. You can schedule posts at specific intervals or across multiple sites or groups simultaneously.